Redeeming Culture in Christ
We are delighted to announce the schedule for the second installment of our popular lecture series, co-sponsored with the Thomistic Institute. See the poster below for schedule, speakers, time and location.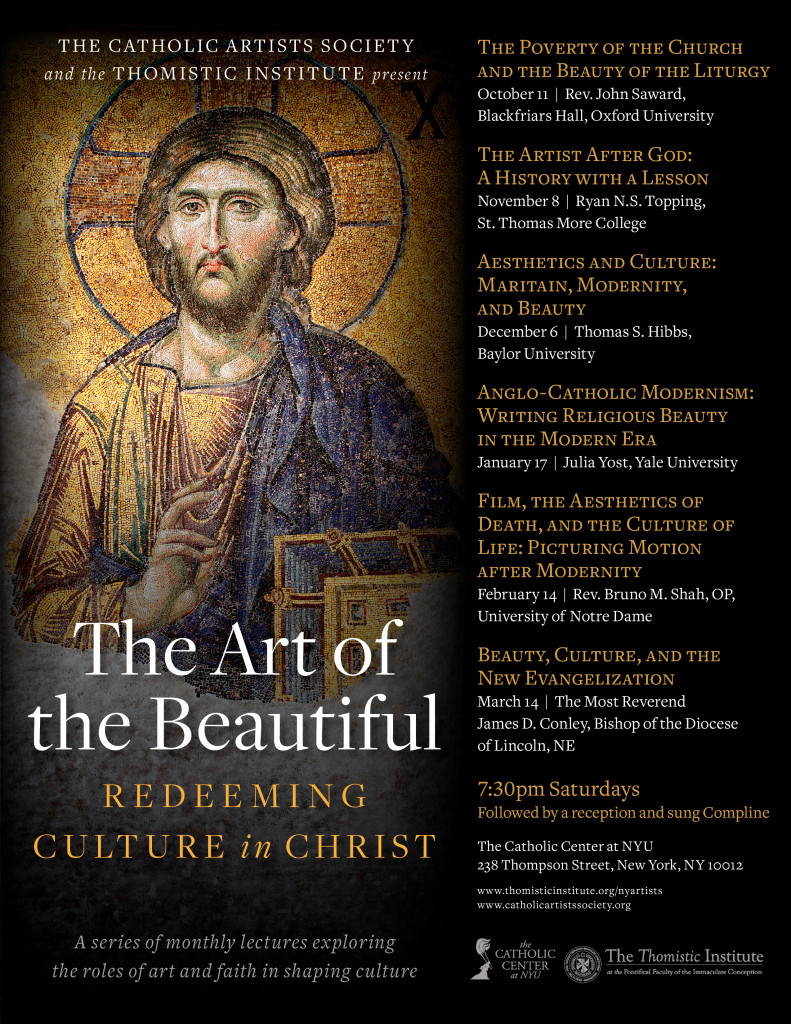 This year's series features six eminent scholars and theologians, addressing the theme – Redeeming Culture in Christ. The series opens with Father John Saward (Oxford University) on Saturday, October 11th, and will end with His Excellency, The Most Reverend James D. Conley, Bishop of Lincoln, NE on Saturday, March 14, 2015.
Other speakers include Professor Ryan Topping (St. Thomas More College), Ms. Julia Yost (Yale University), Professor Thomas Hibbs (Baylor University) and Rev. Bruno M. Shah, O.P. (University of Notre Dame).
All the lectures are free and open to the public. Each will be followed by a reception and sung Compline in the chapel at the Catholic Center at NYU.
Special thanks to our Dominican co-sponsors at the Thomistic Institute and to our Dominican hosts at the NYU Catholic Center.
Looking forward to seeing you in October!