The Beauty of Faith: Sacred Art and the New Evangelization
Next up in our Art of the Beautiful series: Jem Sullivan, PhD. The lecture takes place Oct. 28, 7:30 PM, at the Catholic Center at NYU. A reception and sung Compline will follow.
Admission for Sustaining Members: FREE
Suggested donation for non-members: $10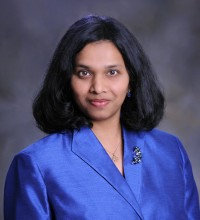 Dr. Sullivan is Secretary for Catholic Education for the Archdiocese of Washington, and adjunct professor at the Pontifical Faculty of the Immaculate Conception at the Dominican House of Studies. She teaches courses on Catholic Education: Teaching and Learning, the Documents of Vatican II, and Christian Art and the New Evangelization. She is the author of the book The Beauty of Faith (2010), and she serves on the Sacred Arts Commission of the archdiocese and the Iconography Committee of the Basilica of the National Shrine of the Immaculate Conception.
Dr. Sullivan writes for a variety of Catholic publications on catechetical themes. She is also the author of Study Guide to the United States Catholic Catechism for Adults. She has served as catechetical consultant to the Archdiocese of Washington and the Archdiocese for the Military Services.
Beauty opens to transcendence; it stirs and reawakens the spirit; art uplifts and gives wings to the soul.
From The Beauty of Faith
Previously she served as Education Consultant for a collaborative project on pastoral excellence funded by a Lilly Endowment grant. Dr. Sullivan is also a docent at the National Gallery of Art, Washington, D.C., where she leads tours of the museum's masterpiece collections. She received her doctorate from The Catholic University of America, Washington, D.C., with dissertation research in the area of patristic liturgical catechesis.
The Catholic Center at NYU is located at 238 Thompson Street, just south of Washington Square Park.