Artist, teacher and broadcaster David Clayton spoke to a full house at the NYU Catholic Center on Saturday, November 16th, as part of The Art of the Beautiful series, co-sponsored by the CAS and the Thomistic Institute.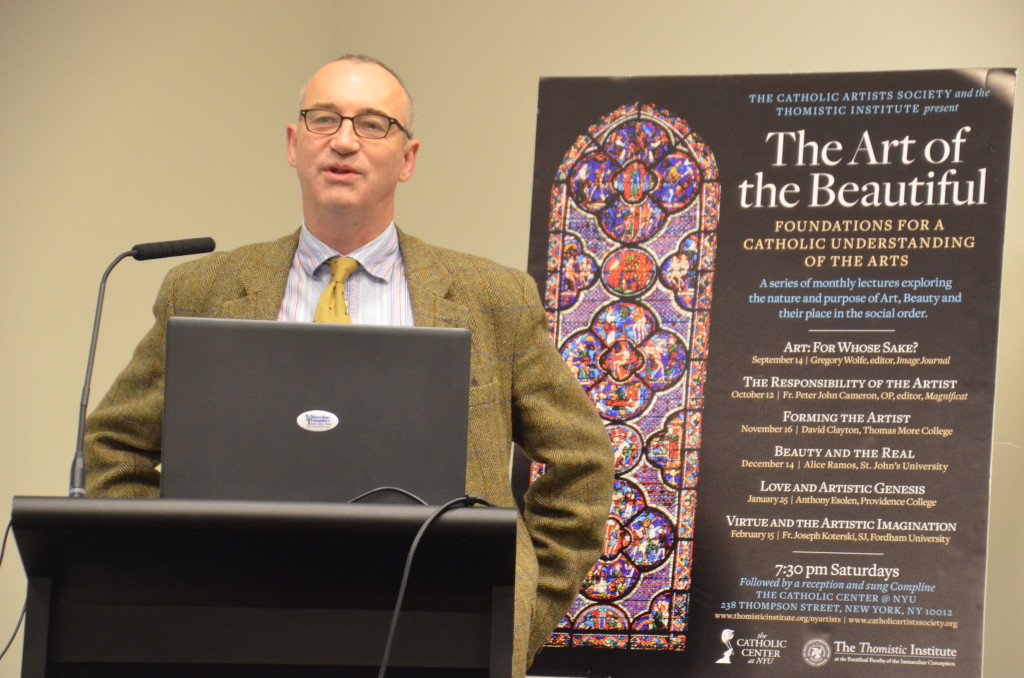 (Photo: Joel Pidel)
You can hear Mr. Clayton's brilliant lecture below.
As always, we appreciate a donation to the Society, which helps us maintain this website and bring you more events like this one. A $2 donation is suggested via Pay Pal. Thank you!
The next lecture will be on Saturday, December 14th. Professor Alice Ramos of St. John's University will speak on Beauty and the Real.