Thank you to Stuart Chessman of the Society of St. Hugh of Cluny for these photographs and his reporting on this year's Solemn Requiem Mass, co-sponsored by the CAS, the New York Purgatorial Society and the Society of St. Hugh of Cluny.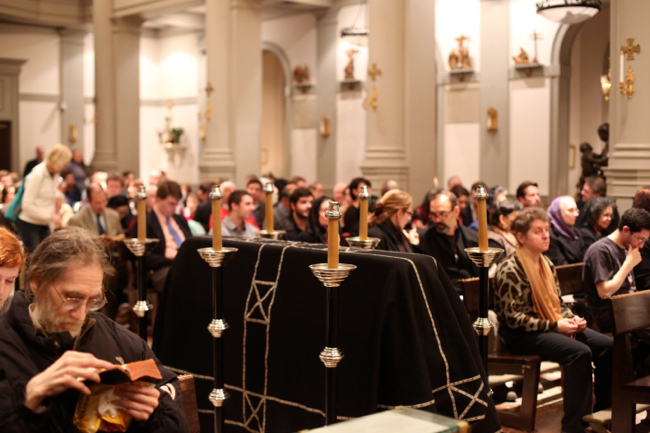 The Church of St. Agnes was filled to capacity for this Wednesday evening Mass. Well over 300 assisted at Mass. Thank you to all the musicians, servers, priests and patrons who made it possible to offer a beautiful Requiem Mass for our loved ones and fellow artists. Names of deceased family members and artist friends were placed at the catafalque, where the Absolution took place after Mass, according to the ritual of the traditional Catholic Mass for the Dead (Missa pro defunctis)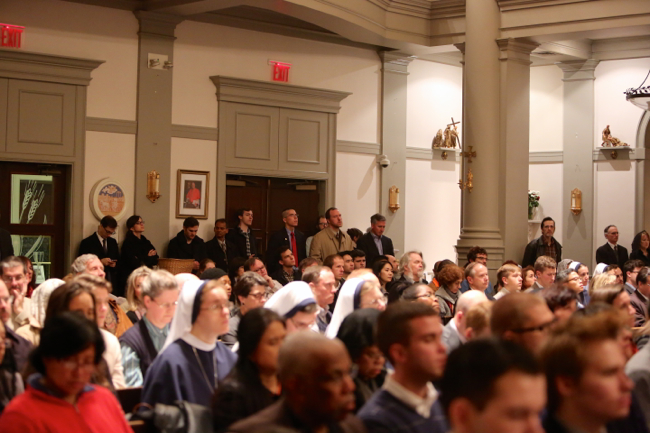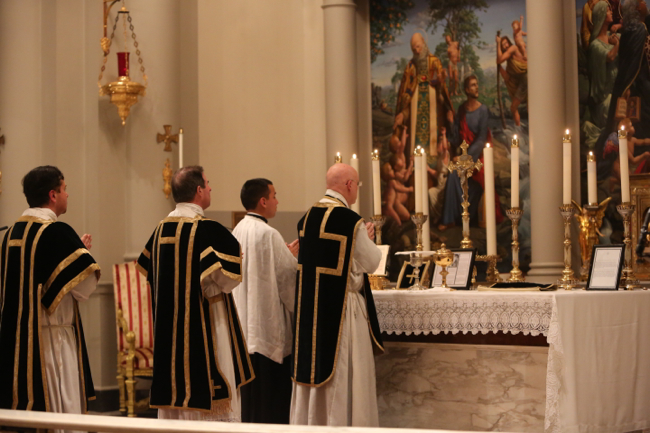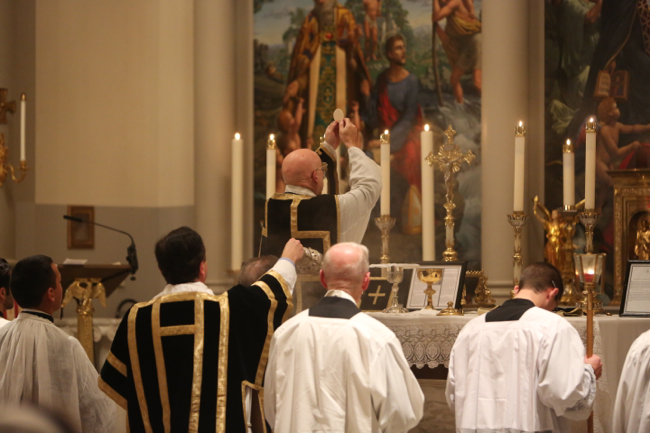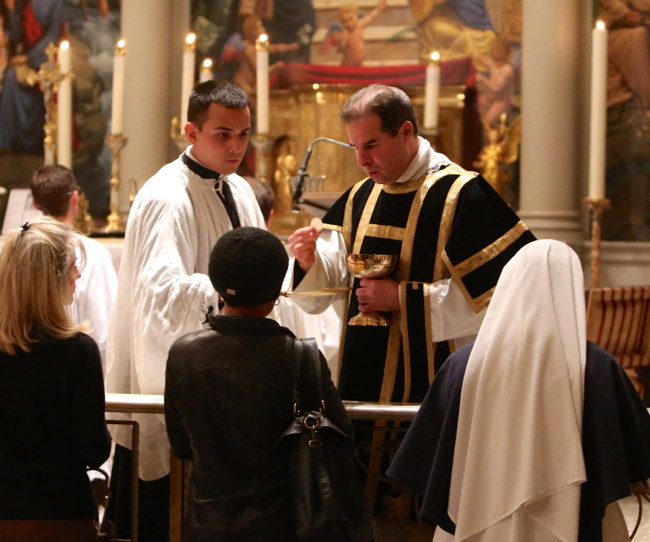 Father Leonard Villa of the Archdiocese of New York gave an inspiring homily on Purgatory and the Communion of Saints. An audio file of Father's homily can be found below.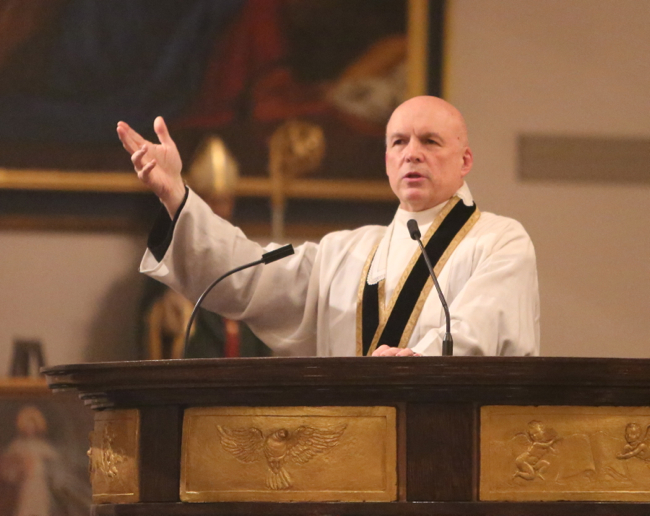 Here are portions of the music from the Mass – Mozart's Requiem – sung by the Schola Cantorum of St. Agnes, led by James Wetzel.
Acknowledgment and special thanks to:
The Reverend Myles P. Murphy, S.T.L., Pastor of the Church of Saint Agnes
The Reverend Leonard Villa, Celebrant and Homilist
The Reverend Richard Munkelt, Deacon
Mr. Stephen Pack, Subdeacon
Mr. Roberto Barrientos, Master of Ceremonies
The Schola Cantorum of Saint Agnes
Miss Elizabeth Bates, Miss Elizabeth Derham, Mr. Timothy Parsons, Mr. Matthew Marcucci, Mr. Matthew Grosfeld – Soloists
Mr. David Enlow, Organist
Mr. James D. Wetzel, Choirmaster
Mr. Donald Cherry – vestments and poster
Mr. James Morlino – sound and film recording
Mr. Stuart Chessman – photography