Professor Antony Esolen of Providence College addressed a full house at his Art of the Beautiful lecture last Saturday, presented at the Catholic Center at NYU and co-sponsored by the CAS and the Thomistic Institute. (Full audio below)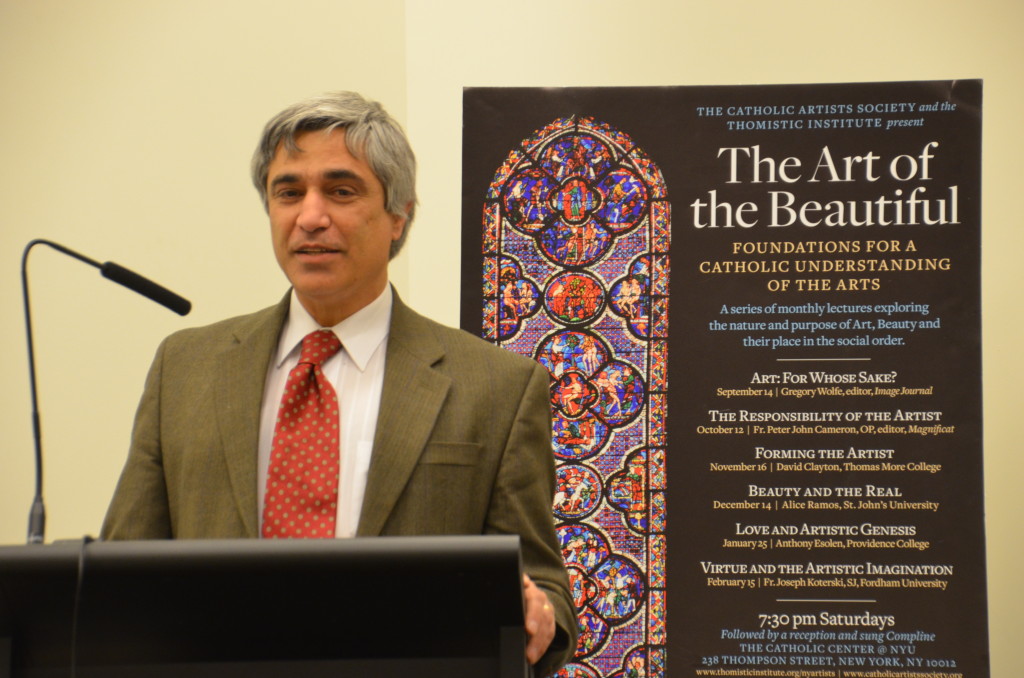 Photo: Joel Pidel
In his lecture, entitled Art and the Glorious Liberty of the Children of God, Professor Esolen clearly articulates and answers essential questions about the nature and purpose of art and the work of the artist, as well as art's relation to the human soul and to civilization itself. Professor Esolen refers to Dante, Shakespeare and to two extraordinary works of art found in New Bedford, MA.
Special thanks to Father Austin Litke, OP and the CAS members and volunteers who helped organize the evening!
You can listen to the full lecture and Q&A by clicking on the sound file below…
We request a modest donation of $2 to the CAS, to help us cover the costs of the lecture series and our other events. Many thanks for your support and prayers for the apostolate.