The Catholic Vision of Carl
Schmitt

, American Artist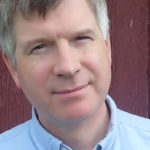 Don't miss the first lecture of our 2017-2018 series! Samuel Schmitt presents "The Catholic Vision of Carl Schmitt, American Artist."
The lecture takes place Saturday, October 13, 7:30 PM, at the Catholic Center at New York University (238 Thompson St., just south of Washington Square Park). A reception and sung Compline will follow.
RSVP by clicking below. Reservations will be kept until 7:20 PM.
Admission for Sustaining Members: FREE
Suggested donation for non-members: $10
Join us. Meet old friends. Make new friends.
---
The vision of American artist Carl Schmitt (1889-1989) embraced the breadth of the Catholic tradition in its mystical, sacramental, historical, and ascetical dimensions, relating these to the seven fine arts and to the life of the artist himself. Rather than vehicles of self-expression or moral instruction, he saw the fine arts as an image of reality in its fullness, which reality is itself an image of the Triune God.
As a young man, Schmitt foresaw the arduous journey he would have to make to realize this vision in his own vocation as an artist. Drawing on the evangelical counsels, his life and his art took a threefold path through what he called the mystical virtues of purity, poverty, and humility, corresponding to the lyric, epic, and dramatic stages of artistic development. The fruit of this journey was a clear vision of things seen in the masterworks of his maturity.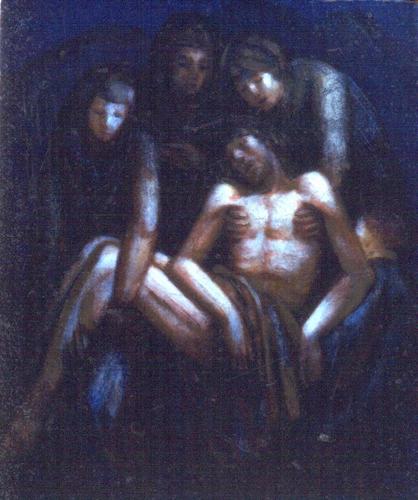 Samuel A. Schmitt is Executive Director of the Carl Schmitt Foundation which seeks to further the legacy of his grandfather, the early Silvermine artist CarlSchmitt. He is the author of Carl Schmitt: The Vision of Beauty. He holds a doctorate in music history from the Catholic University of America and presently serves as Director of Sacred Music and Organist at the Cathedral of St. Augustine in Bridgeport. He lives in Connecticut with his wife and six young children.
---
Post a Poster!
Help us spread the word?
Download the poster.
Post it in a friendly place.