The Catholic Artists Society
The Catholic Artists Society is proud to announce its next event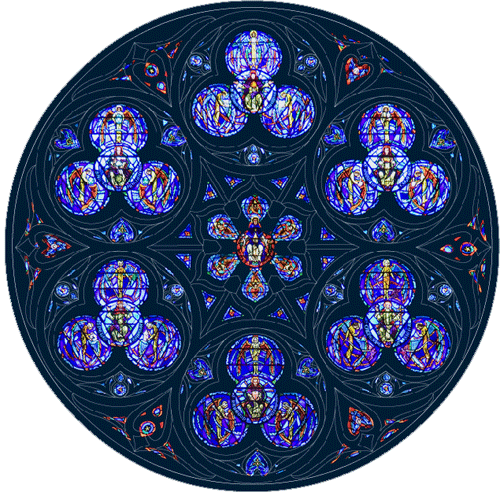 Monday, October 31st, 6.30 PM
Church of St.Vincent Ferrer
Following its very successful inaugural event last May, the Catholic Artists Society invites artists, patrons, and friends to a special All Hallows Eve liturgy, lecture, and reception at the Dominican parish of St. Vincent Ferrer in Manhattan (Lexington Avenue at 66th Street) at 6.30pm on October 31st, 2011.
Vespers
We will celebrate the ancient and beautiful liturgy of Solemn First Vespers for All Saints, officiated by our special guest, Fr. Uwe Michael Lang. Fr. Bruno Shah, OP from St. Vincent Ferrer, and Fr. Michael Barone from the archdiocese of Newark, will assist in the liturgical celebration. Gregorian chant and polyphonic settings for vespers will be provided by the Schola Cantorum of St. Vincent Ferrer, under the direction of Dr. Mark Bani.
Art, Beauty and the Sacred
Following vespers, Fr. Uwe Michael Lang will give a presentation entitled "Art, Beauty and the Sacred." A native of Germany, Fr. Lang is a priest of the Congregation of the Oratory of St Philip Neri in London. He holds a doctorate in theology from the University of Oxford, was ordained to the priesthood in 2004, and worked in parish and school ministry until 2007. He has published various articles on Patristics and liturgical studies, including his book
Turning Towards the Lord: Orientation in Liturgical Prayer
, which came out first in German in 2003 with a preface by then-Cardinal Joseph Ratzinger and has since been translated into various languages. Recently, he has edited and contributed to the volume
The Genius of the Roman Rite: Historical, Theological and Pastoral Perspectives on Catholic Liturgy
(Chicago 2010). Fr Lang is a staff member of the Congregation for Divine Worship and the Discipline of the Sacraments and Coordinator of the Master's program in "Architecture, Sacred Art and Liturgy" at the Università Europea di Roma/Ateneo Pontificio Regina Apostolorum. In September 2008, he was appointed by Pope Benedict XVI as Consultor to the Office for the Liturgical Celebrations of the Supreme Pontiff.
Reception
A social with refreshments and hors d'oeuvres will follow in the church hall.
Join Us!
Bring a friend!
+ + +
Inspired by Pope Benedict XVI's call to artists to be "custodians of Beauty" and "heralds and witnesses of Hope to humanity", the Catholic Artists Society is an association of arts, entertainment and media professionals dedicated to working for the greater glory of God and the common good. In keeping with the aims of the New Evangelization, the Society seeks to reach out to all artists, as well as to patrons and audiences, to promote a public discourse on the meaning of Beauty, and to cultivate a greater understanding of Christianity's contribution to the shaping of our cultural heritage and civilization.
For more information, go to our
website