The Art of the Beautiful, the CAS lecture series co-sponsored by the Thomistic Institute, opened last Saturday, September 14th with a packed, standing-room only house at the Catholic Center at NYU.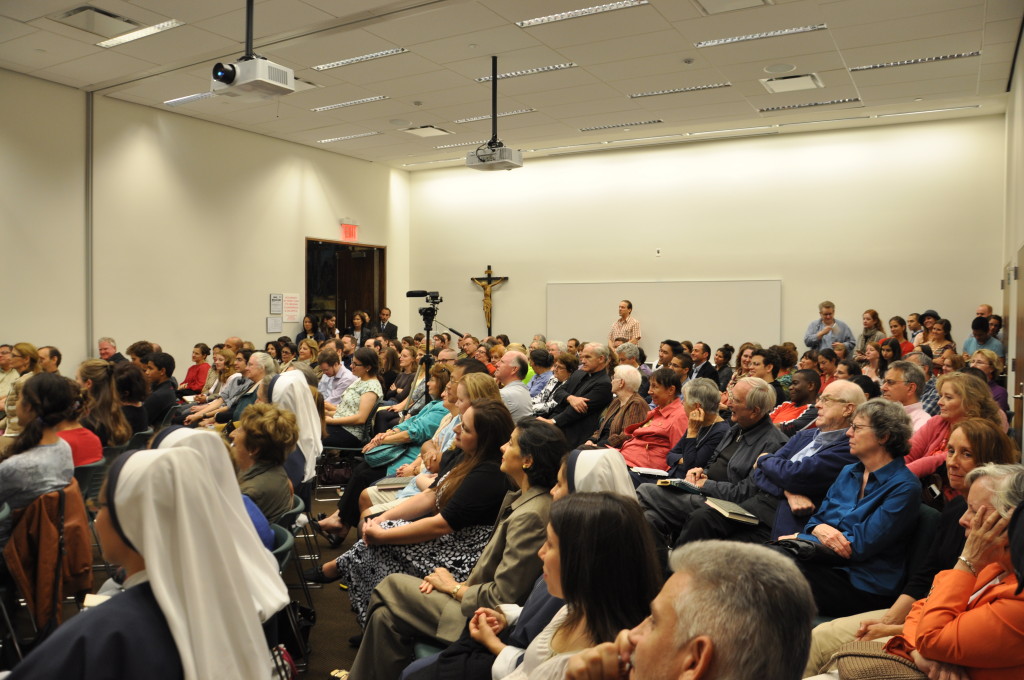 Gregory Wolfe, author and editor of Image, one of the nation's leading literary and art journals, treated the crowd to an entertaining and provocative lecture, making reference to the Chauvet cave paintings in France and the works of Michelangelo, Vermeer and Stephen De Staebler.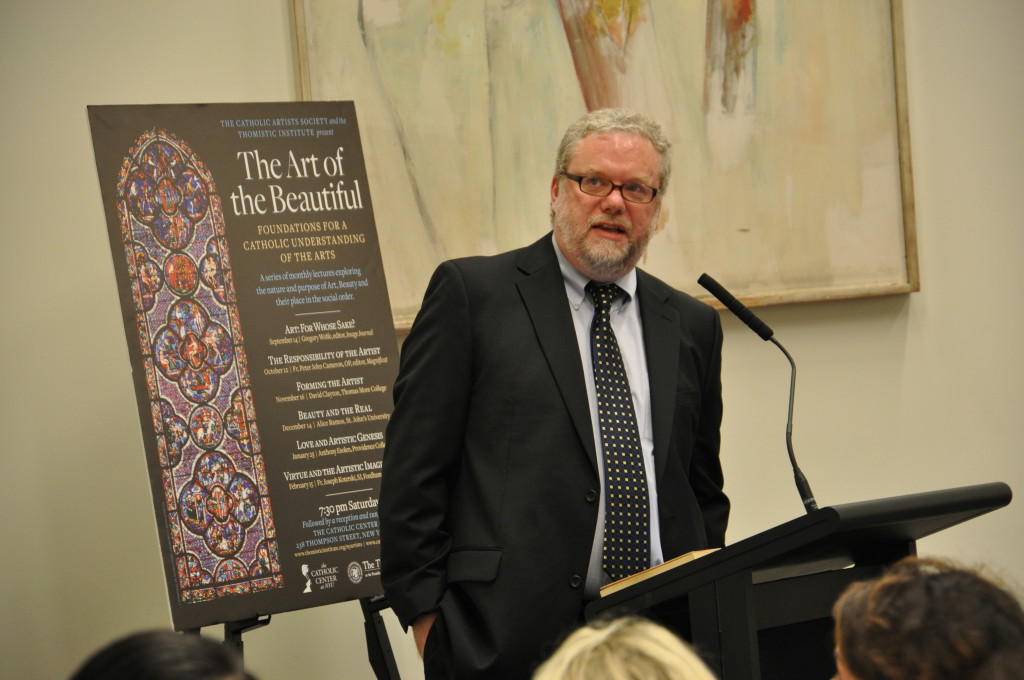 For further reading on the subject, he directed the audience's attention to the works of the great 20th century Thomists, Etienne Gilson and Jacques Maritain, particularly The Arts of the Beautiful, Art and Scholasticism and Creative Intuition in Art and Poetry.
After a reception, the chapel was filled for chanted Compline, led by Father Austin Litke, OP and cantor James Wetzel. Thank you to all our members and friends who came to sing and who helped organize, photograph and record the evening. Thanks too to our generous Dominican hosts and co-sponsors, and to Michael Hannon of the Thomistic Institute in NY.
We look forward to posting a video of Mr. Wolfe's talk soon.
Looking forward to seeing you at the next Art of the Beautiful lecture, featuring Fr. Peter John Cameron OP, editor of Magnificat.
Here is the audio for Gregory Wolfe's lecture and the Q&A that followed…
There is no charge to access our audio files, but we do request you do one of two things when listening to our offerings: 
1) make a $2.00 donation to the Catholic Artists Society via Pay Pal…
or…
2) offer a decade of the Rosary for the intentions of the Society and the conversion of artists.